As one of the fastest industries, CBD is growing at very speed. In the world of hemp, Hemp flower tea is not different from other products. Hemp tea is a part of the human diet. Someone is doing a diet to maintain the body for these they are use tea in diet.
What is hemp tea?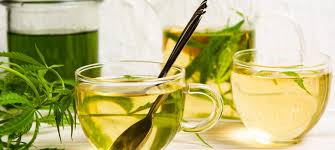 Hemp tea is an infusion of CBD bud. There is a variety of herbal tea available in the industries. There are many common hemp teas is there and these type of tea is drunk by all human. It contained vitamins, nutrients, antioxidants, and fatty acids that's why it was helpful in diet and also use for regular use of tea.
How to prepare hemp tea?
The preparation of hemp tea is the same as for any other tea and here we give full guidance to prepare hemp tea. You can add around 1 teaspoon of hemp per cup and pour hot water over it. If you want to need most cannabis then you should add the full-fat milk, coconut milk, butter, or oil also. You can steep for 2 to 5 minute and it is depending on your flavor. After that, you can add sugar or lemon squeeze. Then after serving hemp flower tea and you can feel the taste.
Hemp tea benefits:
As per the other hemp products, hemp tea has many benefits, and all it will solve the many problems of humans. If anyone re suffering from any serious situation and they are addicts with normal tea then they need to use hemp tea and that can see the results.
Hemp is helping in the anxiety, it will help to sleep, Nausea, it helps to reduce pain, help to Prevent Seizures, useful in inflammation, help to improve heart-healthy, etc. These types of problems are solved by hemp tea.
If anyone is an addict with regular tea and they want any morning drinks then hemp tea is the best solution. Hemp tea is an organic item so, it will make you happy, refresh, and stress-free. As per these, it has many advantages which are good for human life and improve the health of humans.
Why it is good?
When it comes to the health benefits at that time hemp flower tea will deserve a good priority. Because in the research all good things are proved. After taking it human are give the review that it is really helpful and work in human life and help to make their health good. In the hemp industries, new updates are always given by the experts. All experts are giving the best solutions after research. So, in the research, it proved good. If you have any requirements then you can take it easy.
Summary:
Many edibles are in the market but the. As per the result, hemp flower tea is given the best result and help to make human life healthy. If you are not healthy and phase some problem then must need to try it for your healthy life.