Are you interested in an easy, convenient way to relish the joys of Online CBD Gummies? Then CBD gummies are your path. If you are looking for an exact methodology of extraction of the right blend of CBD as an ingredient, then CBD oil is your go-to option.
Choosing Online CBD Gummies over oil is simply a matter of personal preference. Gummies and oil have their set of advantages. As a starter, you may be confused with the plethora of options available in your market. You might feel like a kid in a candy store clueless about what to try first.
Online CBD Gummies and oil come with high-quality CBD, but they have some differences worth noting:
CBD Gummies
CBD oil

● CBD gummies are made from extract.

Companies usually extract CBD (isolate or broad-spectrum) from the hemp plant and use it as an ingredient in the regular recipe of traditional gummy bear candies.

● Gummies take longer to affect.

CBD gummies need to be digested before they an effect. But their effects are long-lasting and more preferred. It takes longer because the CBD gummies are digested first before absorbing in the bloodstream and later passed to the brain.

● CBD gummies are eaten.

CBD gummies are very popular for the fun flavors they come in, but people with diabetic conditions avoid taking in the sugar-coated gummies.

● CBD oil is made from the whole plant.

CBD oil is made from using the extraction of the whole plant and combining with other ingredients like MCT oil to create a unique stand-alone blend.

● Smoking or Vaping has an immediate effect.
Using a tincture under your tongue or vaping CBD oils have an almost immediate effect. Cause they are directly infused into your lungs and hit the brain immediately.



● CBD oil can be used in different ways.

People prefer CBD oil for the variety it offers. The quantity of intake can be controlled while using CBD oils.
Things to consider before opting for CBD gummies:
CBD source
The first thing to consider before buying a box of CBD gummies is the type of CBD used to manufacture it. There are three types of CBD available:
CBD isolate – CBD isolate is a pure variety of cannabinoids. CBD isolates are ideal for users who want to stay completely out of THC. But this type of CBD extraction strips away the volatile and organic components and terpenes of the cannabis. This will strip all the health benefits of CBD.
CBD broad-spectrum – CBD products with a broad spectrum contain most of the cannabinoids, but are devoid of any THC.
CBD full-spectrum – CBD products that come under this range contain all the cannabinoids including THC. CBD products with full-spectrum offer the most therapeutic benefits, suggesting that cannabinoids have the best effect when they are all combined.
The best bet you can go for is the CBD gummies with broad-spectrum or full spectrum. You can choose to go for organic hemp grown in the country. Hemp grown inside the United States of America is heavily subjected to regulations. This organic hemp cannot contain more than 0.3% THC.
Which one should you avoid? – The product label simply says "CBD extract" without mentioning the type. You should look out for such CBD gummies and avoid them.
CBD Potency
Dosage is a constant variable across all CBD products. The dose of a particular pack depends on different factors like the CBD source or type of CBD used. A 5mg CBD gummies – full spectrum might feel very heavy compared to its counterpart, a 5mg CBD gummies – isolate.
It is advisable to start with low potent gummies like 5mg and increase as per your needs.
CBD gummies ingredients
There is so much more to CBD gummies than just the presence of CBD. It changes the flavors, aromas, tastes, and feel of the CBD gummy bears.
Focus on the various additives used like preservatives and artificial ingredients. If you want to keep your sugar levels at check, avoid choosing the CBD gummies that contain "high fructose with corn syrup". If you are vegan by choice or allergic to some ingredients, check the label before opting for the CBD gummies.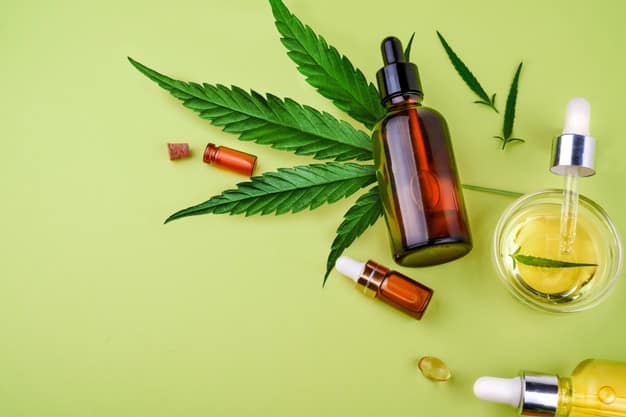 Ideally, CBD gummy bears should be made with:
Organic products.
Non-GMO ingredients.
Real Sugar.
Natural flavorings.
We have CBD products with vitamins or adaptogenic herbs available in the market. Turmeric and Spirulina are two commonly added ingredients with high nutritional benefits.
CBD gummies usage
CBD gummies are sold in packages ranging from 20 to 60 gummies. They are generally dosed at 5mg or so per gummy. You can start with 5mg or cut the gummy into half and go for 2.5mg as a starter.
Hold back for two hours to feel the effect and then increase the dose if needed. Go by trial and error starting with a minimum quantity. You can use gummies daily but remember their effects last from 4 to 6 hours.
CBD gummies are a great way for curious experimenters to dip their toes into the CBD world. Make informed decisions. Do your homework, read the labels, check the ingredients, experiment with little doses, and don't forget to relax.